Lucky Penguin
by on
2017-07-26
(
#200984
)
Hello!
I'd like to announce a new NES homebrew project. It's a puzzle game called
Lucky Penguin
.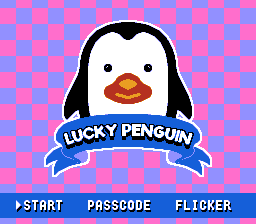 Lukasz Kur (from recent Oliver Twins NES releases) is the programmer and I'm doing the graphics.
My favorite thing about the visuals is that I'm using flickering on backgrounds (to create illusion of more shades/colors on screen). But you can turn off this effect in case you want a traditional NES look.
Flicker ON vs. Flicker OFF: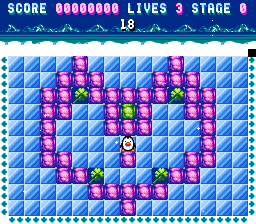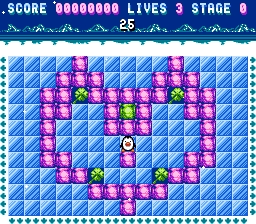 I think that all graphics and sounds are already finished. But there's still things to be tested/adjusted related to programming. All screenshots are still WIP - but I think they're already very close to their final version. Feel free to ask any questions about this project. Hope you like it!