Progress Thread - scrolling shoot'em up
by on
2017-08-04
(
#201646
)
I've begun my entry for the contest - it's going to be a horizontally scrolling space shooter, along the lines of gradius or salamander.
Attachment: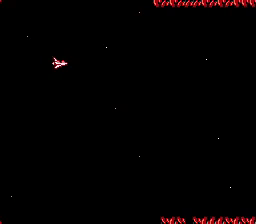 space.gif [ 1.85 MiB | Viewed 8808 times ]
I've got scrolling, collision detection and ship swapping working so far.
I can't decide on a name - pretty much anything "space", "star" or "void" seems to be taken. If anyone has any ideas, let me know.