Chippy - Chiptune Creator
by on
2018-06-13
(
#219791
)
This will be my entry for the Compo. It's
unfinished, but I would like to get some feedback on the user interface.
finished.
(link changed)
http://dl.dropboxusercontent.com/s/3f3l ... Chippy.nes
Attachment: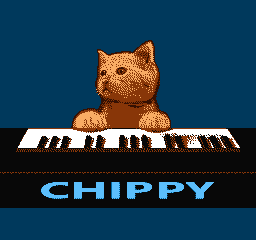 Chippy.png [ 3.47 KiB | Viewed 7714 times ]
Attachment: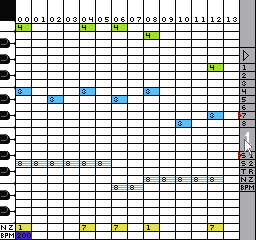 Chippy2.png [ 2.38 KiB | Viewed 7714 times ]
I will add the instructions a little later, when I get some more time. Basically, B = left click = add a note, A = right click = copy the note. Double-click = erase note. Start = menu. Test 'Play' with the arrow on the top right. Proper 'Play' is accessed through the Sequencer menu.
To do -
-write title song, and maybe example song
-add load / save feature
-animate playing the song
-consider adding fx like vibrato